If you have read my blog before, then you may have noticed my fascination, and sometimes mixed feelings about downtown Winnipeg.
In other posts, I have mentioned how I had a slight stigma with my past memories of downtown Winnipeg. However, I would also like to point out that I have mentioned the positive changes to the downtown area that have caused its reputation to change.
A recent news release from Air Canada demonstrates how long it takes for reputations of a city to change, as well as how sometimes reputations will digress with negative press.
____________________________________________________________________________
On September 23,
Air Canada
released a statement claiming that The Radisson hotel in downtown Winnipeg, is too dangerous for the pilots and staff to stay on over night layovers.
"Recent environmental issues have forced approximately 1,000 displaced people from rural Manitoba to numerous hotels in the downtown area. Instances of public intoxication, resulting in several downtown locations being susceptible to crimes of violence and opportunity, have been observed by local Police" said Captain Jeff Dennis Manager, Flying Operations for Air Canada.
My first question was; who are the police officers that have gathered enough information in order to make reports causing changes on such a large scale?
I also grew concerned for our city's reputation: Someone living in Toronto may have read about Air Canada's decision. They may have made judgments about our downtown area without visiting Winnipeg.
Also, it is possible for people with existing skepticism's about our downtown to have their doubts solidified by Air Canada's decision.
"We will certainly revisit the downtown area once the present situation improves. Authorities anticipate displaced people to be an issue for another 12 months" said Dennis.
This statement reveals a bigger issue with the company's then where the crew sleeps at night. Statements like these cause bigger societal problems.
Displaced people as a whole should not be categorized as a "issue". They are a group of individuals, some may possibly be impoverished, and who are affected by unfortunate circumstance.
By making generalized statements about the displaced people, it causes damage to the reputation to our downtown, to how society feels about these displaced people, as well as damage to the people whom Air Canada is speaking about.
I was listening to the radio during the drive home the other day, the host on Hot 103 was talking about this very topic. He made a comment that we, as Winnipeggers, can diss downtown Winnipeg because we're from Winnipeg, but a CEO from Toronto disses Winnipeg then that's not cool.
To me, this is much more then a diss. It is a slap in the face for those who are in a time of need, and news releases like the one made by Air Canada, hinders the progress of our downtown reputation on a national level.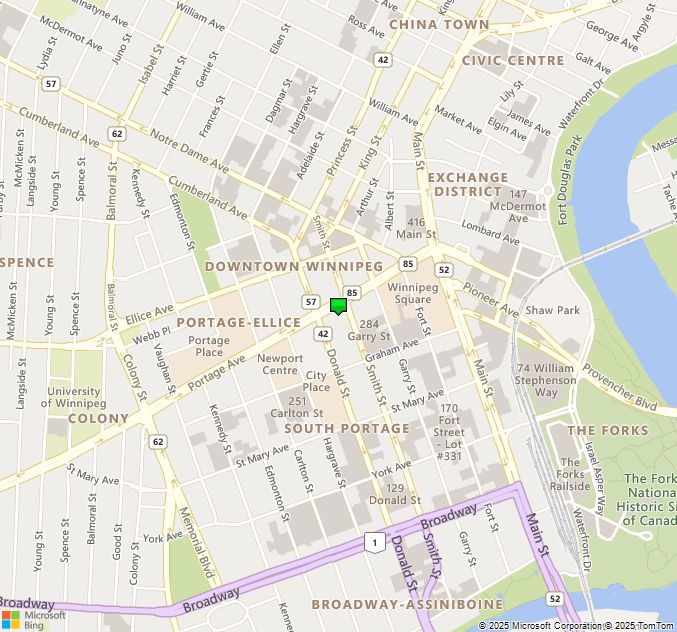 Here is a CTV video with more details about the news release:
http://www.ctv.ca/CTVNews/TopStories/20111001/downtown-winnipeg-off-limits-for-air-canada-111001/